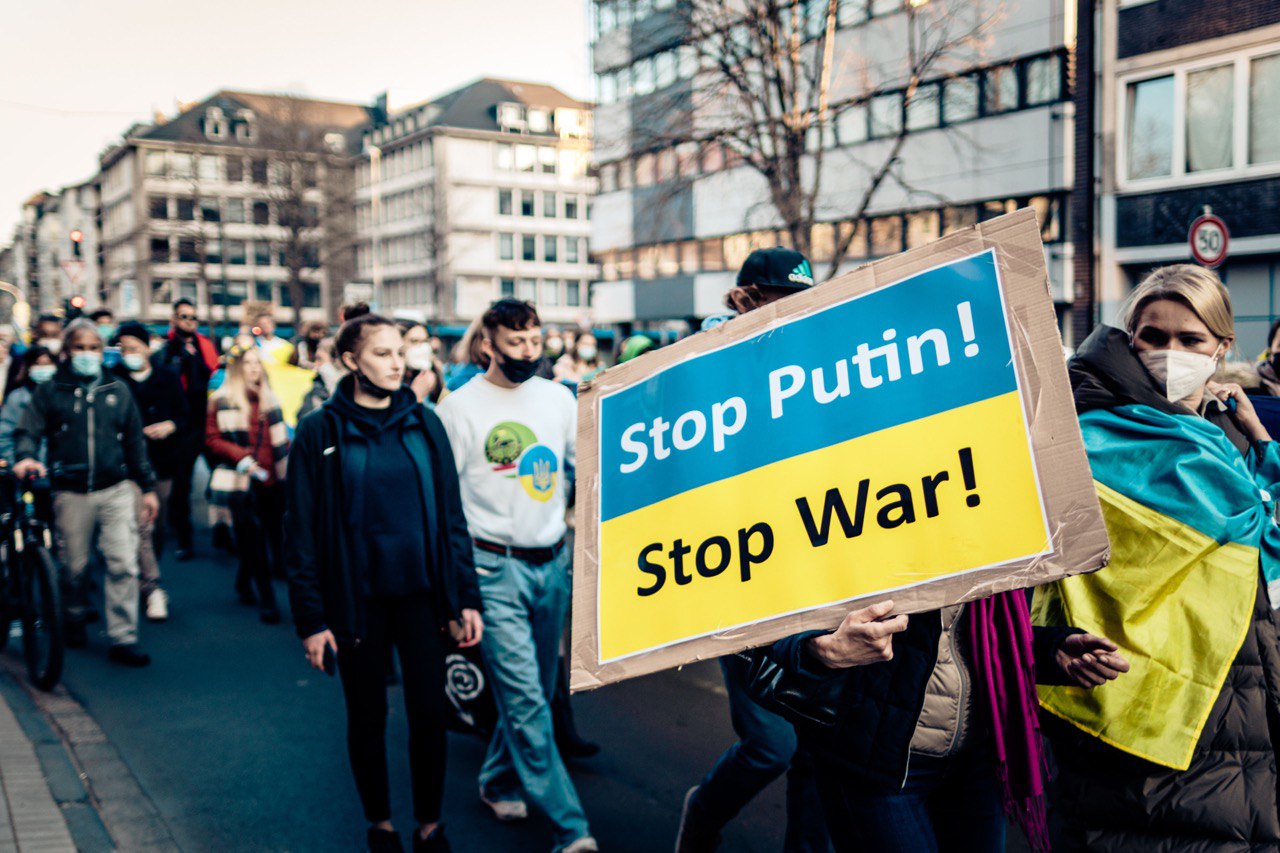 The team of the International Academy of Management and Technology (INTAMT) is overwhelmed with grief and concern about the events surrounding the invasion of Ukraine by the Russian army. INTAMT has been involved in educational, social and research projects for almost 17 years. Over these years, more than 7,000 researchers, educators, doctors,
specialists from state and municipal authorities, employees of public organisations from Russia, Ukraine, Belarus, Moldova, Kazakhstan, Azerbaijan, Armenia and Georgia have participated in workshops, internships and business meetings in 25 countries. In each and
every country where we held events, specialists from local universities, research centres, educational institutions, innovative enterprises and companies, and medical clinics generously shared their unique knowledge, experience and technologies.
And now this senseless, bloody, cruel war started, in which thousands of innocent people have already died, millions of Ukrainians have lost their homes, livelihoods and families, over 3 million Ukrainians have already become refugees. We are pleased to note that ordinary people and authorities of many countries, especially European, have shown unprecedented solidarity, selflessly provide all possible assistance and support to refugees from Ukraine, placing them in their homes, public buildings or hotels. Volunteer centres have been opened all over Europe, where locals bring medicine, food, clothes and money for refugees and people in need in Ukraine.
The INTAMT Academy could not ignore this huge human tragedy, especially as many Ukrainian colleagues, with whom we have longstanding business relations, are among the victims.
Since the outbreak of the war, our staff has been providing concrete assistance to Ukrainian refugees, collecting and packing humanitarian aid and donating money. Our coaches have already made three trips to the Polish-Ukrainian border, carrying medicines, hygiene products, long-lasting food for the people left behind in Ukraine, and picking up children, women and elderly people who want to travel to Germany and other European countries from the border. For refugees arriving in Germany, we have organised initial registration and temporary accommodation.
Currently, we are actively working with the National Assembly of
the Disabled of Ukraine to identify their actual needs for assistance, and have organised a donation drive among our partners to purchase and send them medication and other basic necessities.
The INTAMT Academy is immensely grateful to the authorities in North
Rhine-Westphalia, Düsseldorf and other cities in the region, medical and educational institutions who have given us their full support in welcoming refugees from Ukraine.
We appeal to our Russian colleagues, who have participated in our events and with whom we have warm and friendly relations. We know all of you as educated, decent people. Do what you can to stop the bloodshed! Solidarity from people all over the world is the only thing that can prevent the expansion of the war in Ukraine to a worldwide catastrophe!
STOP THE WAR!