To REHACARE INTERNATIONAL, the world's largest trade fair in the rehabilitation field, the INTAMT-Academy has been organising a series of seminars and conferences since 2008. The international trade fair focuses on the rehabilitation, prevention, social integration and care of the elderly and people with disabilities. Reha-producers from 40 countries will present their innovative products that are designed to make life easier for people with disabilities.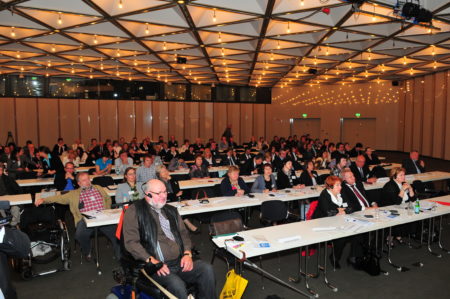 INTAMT Academy has been actively promoting the implementation of the inclusion goals anchored in the 2006 UN Convention on the Rights of Persons with Disabilities for many years within the framework of educational and research projects. INTAMT has developed effective instruments ensuring that people with disabilities have access to education, employment and social life. The exchange of best practices is a crucial element of the inclusion. In this respect, the INTAMT Academy is organising a series of seminars on the subject of "European experience in the rehabilitation of people with disabilities" from 16 to 21 September in the framework of REHACARE INTERNATIONAL 2019:
Seminar "Organisation of comprehensive rehabilitation and inclusion of people with disabilities";
Seminar "Innovative trends in inclusive education and upbringing of children with disabilities";
Seminar "Education and employment of people with disabilities";
Seminar "Accommodation and long-term care for elderly people, including dementia sufferers";
Seminar "Social Entrepreneurship and Public-Private Partnerships in Rehabilitation and Inclusion".
The seminar participants will also visit the REHACARE INTERNATIONAL 2019 trade fair, where they will have the opportunity to get acquainted with the latest equipment and technologies in the field of rehabilitation.